Study Triggernometry t-shirt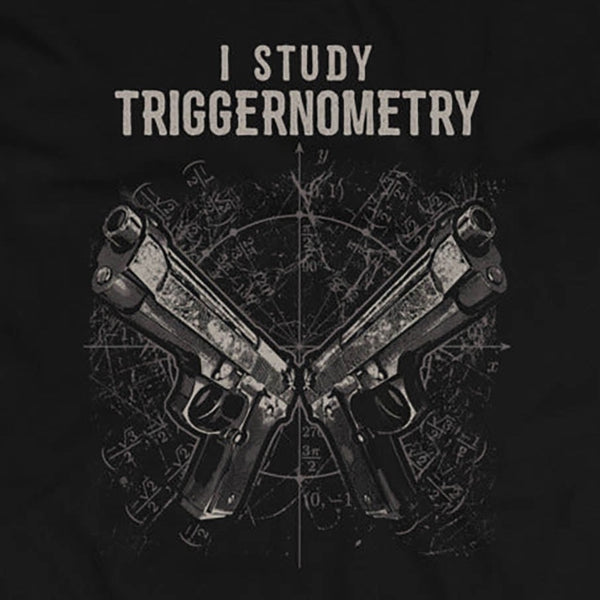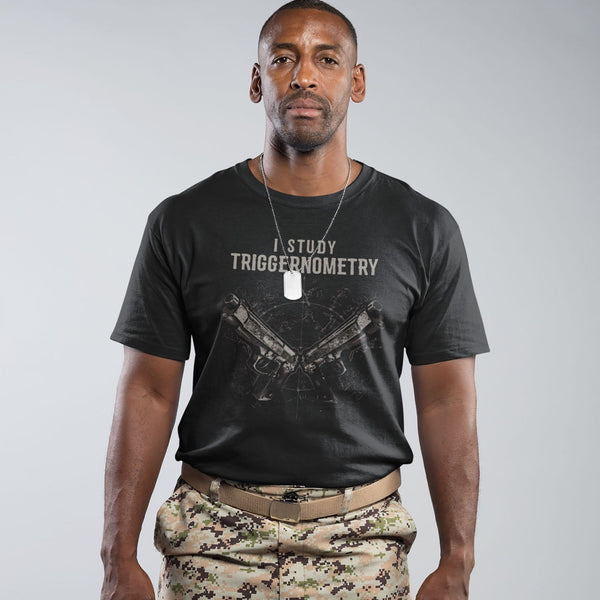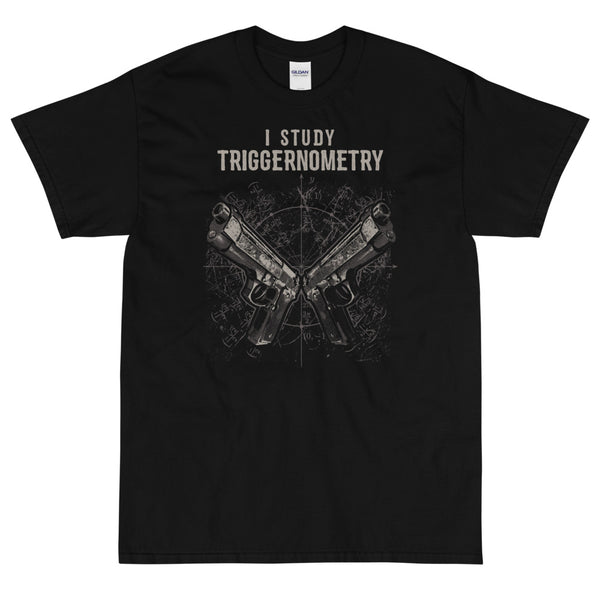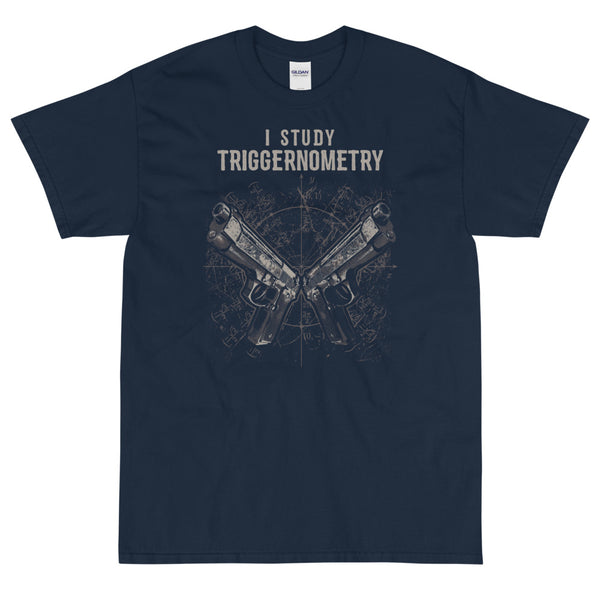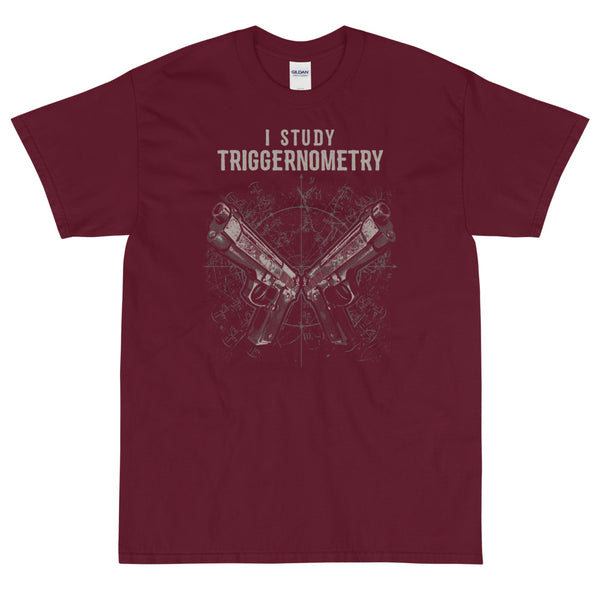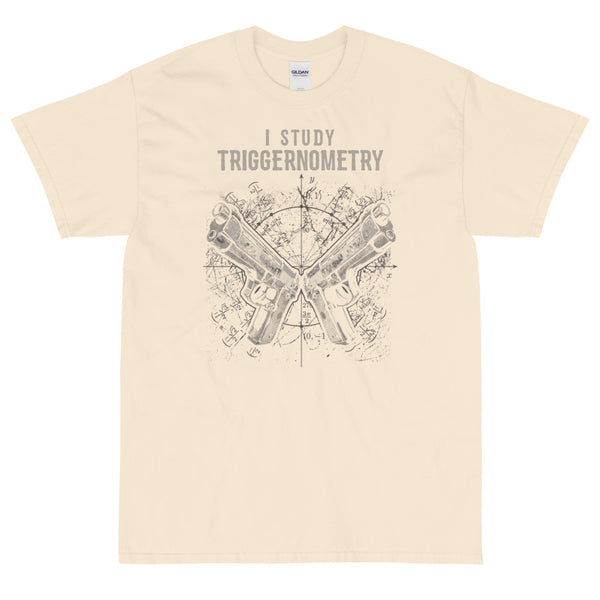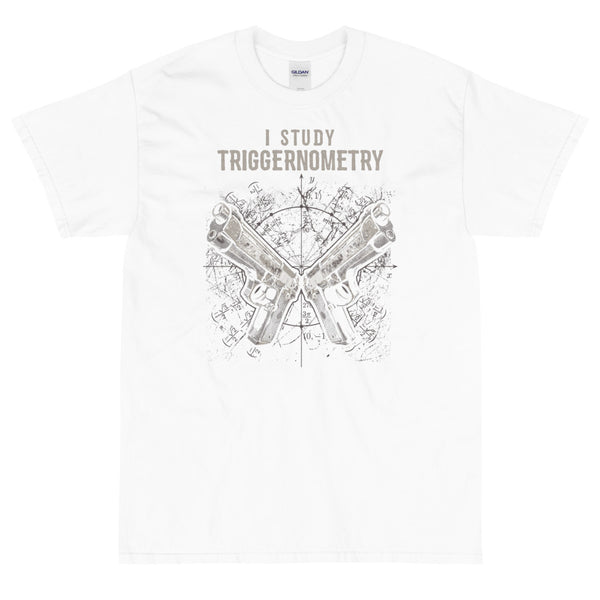 You probably weren't the best student in high school. Maybe your grades were average at best with Math being the subject that gave you the most trouble. But the worst part of Math was Trigonometry. You probably still have bad memories of those words sine, cosine, and tangent. Well, you'll be glad to hear that a new subject is here and we're sure you'll get an easy "A" in the course. It's called Triggernometry. 
Our "I Study Triggernometry" t-shirt features two handguns on its front with scope lines behind them. It's for all of us who may not have excelled in Math, but certainly excel at handguns. Wear this shirt and show the world your expertise in a subject that is a lot more fun than the one you studied in high school. 
Secure payment
Made to order
Printed locally
Free shipping on orders over $35
Delivered in 3-7 business days
Money-back guarantee
Size guide
| | | | | | | |
| --- | --- | --- | --- | --- | --- | --- |
|   | M | L | XL | 2XL | 3XL | 4XL |
| Length (inches) | 29 | 30 | 31 | 32 | 33 | 34 |
| Width (inches) | 20 | 22 | 24 | 26 | 28 | 30 |