Red Riding Hood eater Unisex Long Sleeve Tee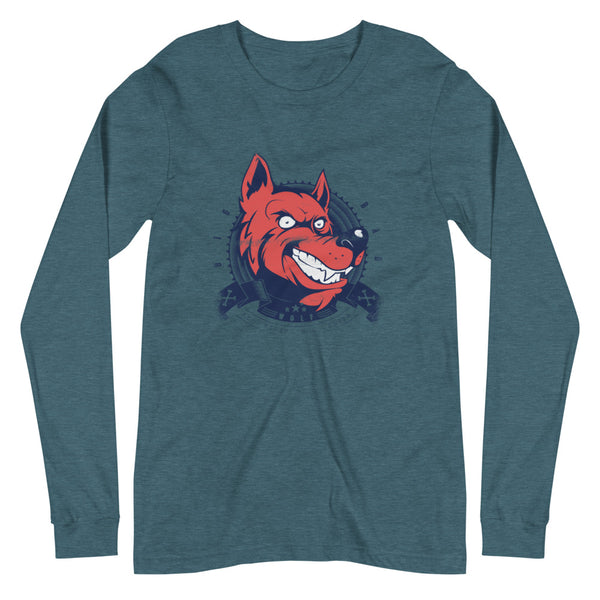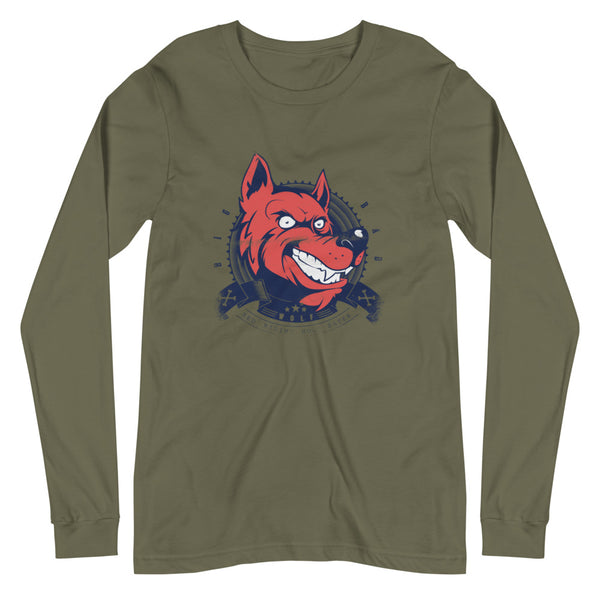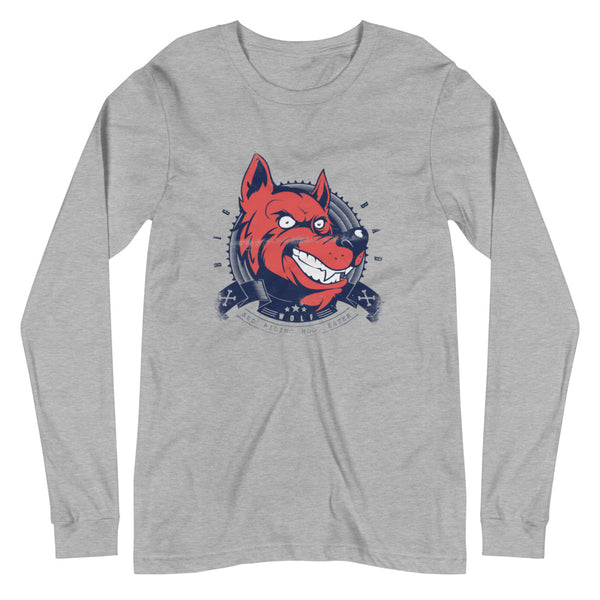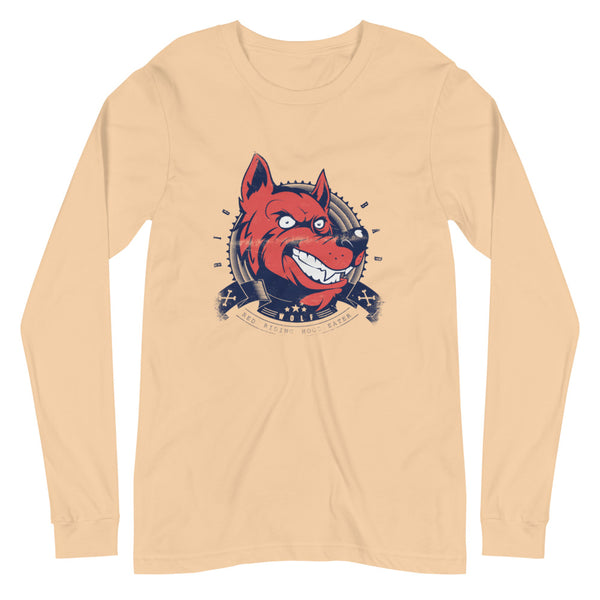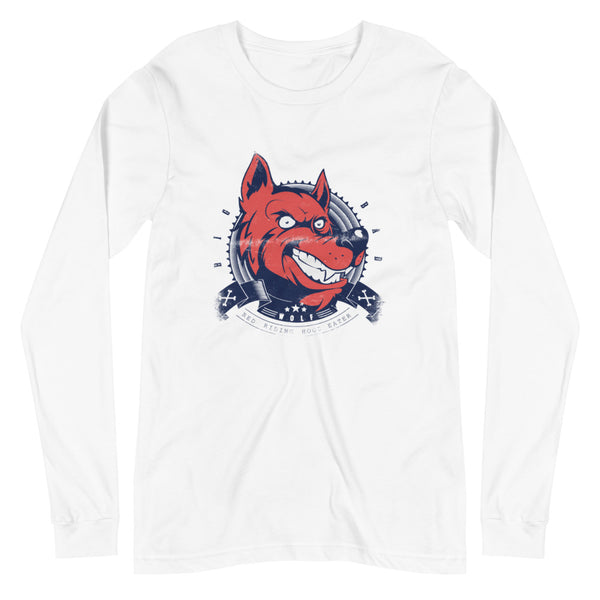 You're the type of person who roots for the bad guy in movies. You marveled at Thanos when he easily defeated the Hulk in hand-to-hand combat. You rooted for Darth Vader whenever he put someone in a well-deserved force chokehold. And you know that even though the wolf in Little Red Riding Hood was big, bad, mean, and nasty, he deserved a better fate than he got. 
Our "Red Riding Hood Eater" features a mean-looking wolf showing big, sharp teeth and a nasty attitude. The shirt is made of 100% pre-shrunk cotton, the better to keep you comfortable with, my dear. It's the perfect shirt to show that you root for the bad guys and you don't like happy endings. This time, the wolf is having his fill and no lumberjack is coming to save the day.
Size guide
| | | | | | | |
| --- | --- | --- | --- | --- | --- | --- |
|   | XS | S | M | L | XL | 2XL |
| Shirt Length (inches) | 27 | 28 | 29 | 30 | 31 | 32 |
| Chest Width (inches) | 16 ½ | 18 | 20 | 22 | 24 | 26 |
| Chest to fit (inches) | 31-34 | 34-37 | 38-41 | 42-45 | 46-49 | 50-53 |
| Sleeve Length (inches) | 25 | 25 ⅝ | 26 ¼ | 26 ⅞ | 27 ½ | 28 ⅛ |