In Denial Do Not Disturb t-shirt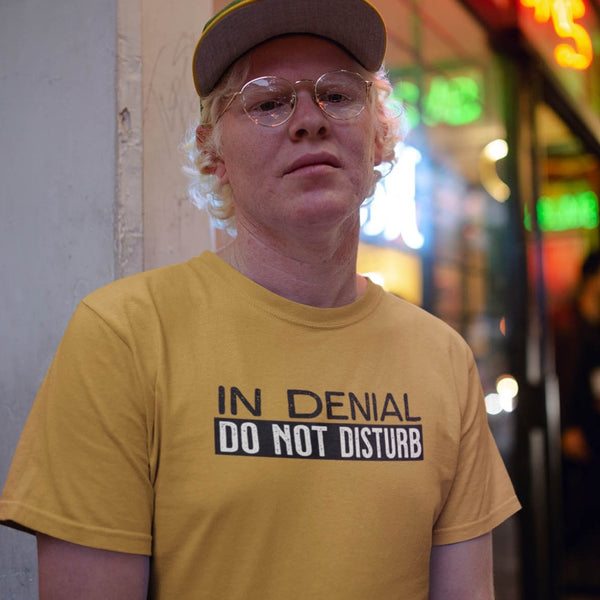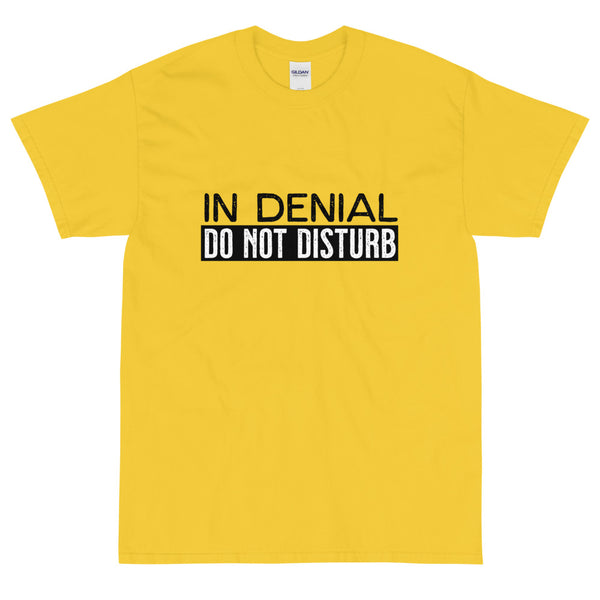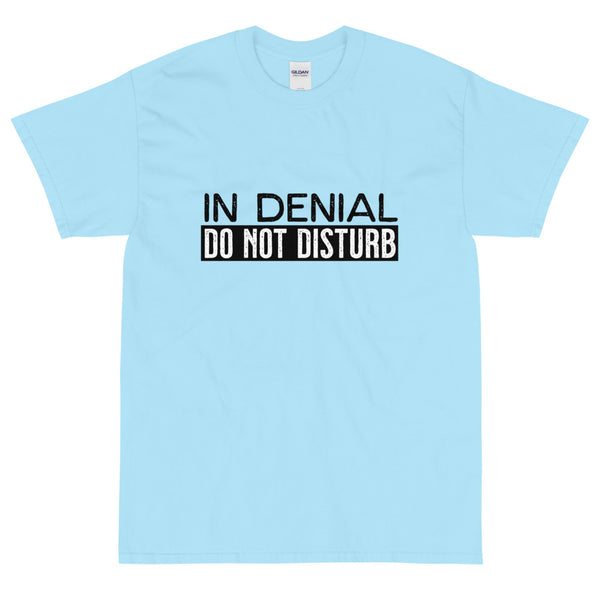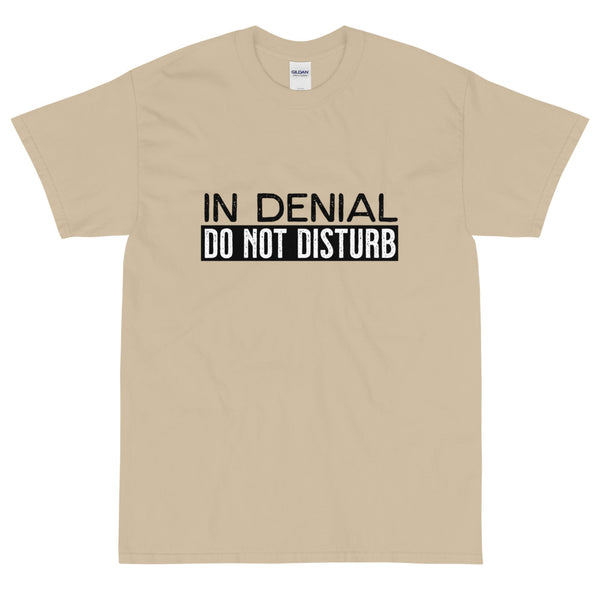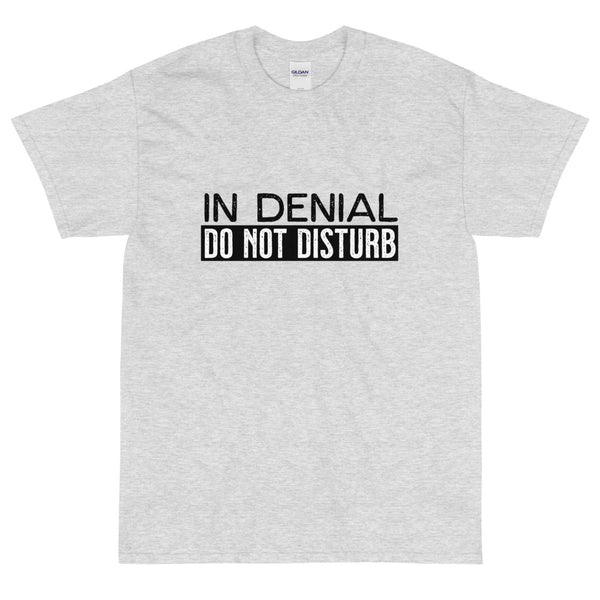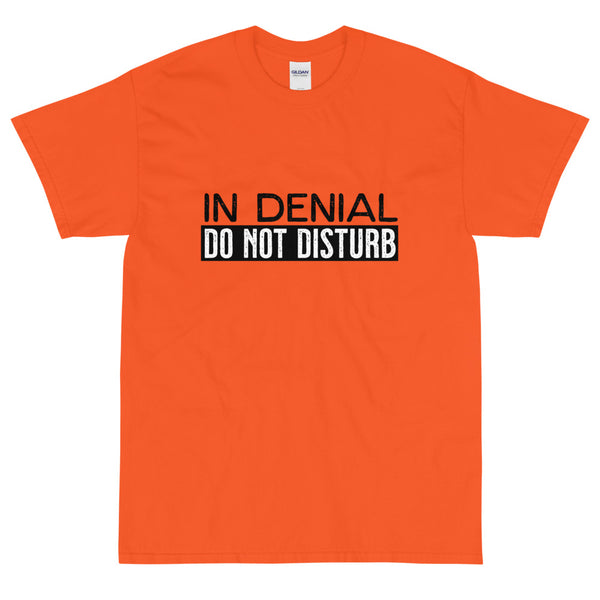 You tell everybody you're a yo-yo master even though you can't make that thing sleep. You claim to be a beer connoisseur even though you can't tell the difference between a Bud Light and a flashlight. You let your dog know that you're the boss even though he sleeps on top of your pillow every night. It's time to set you straight. Enough of this pretending. Face it. There's no denying it. You're in denial. 
Our "In Denial, Do Not Disturb" t-shirt is made with 100% pre-shrunk cotton and features a classic fit. Wear it when you're ready to stop denying that you're not all that you're cracked up to be. (Like, every day.) It's time for a good dose of honesty. Admit the truth. You're not in control. You're in denial. At least now, you can admit it. 
Secure payment
Made to order
Printed locally
Free shipping on orders over $35
Delivered in 3-7 business days
Money-back guarantee
Size guide