Hell Sent Me Back t-shirt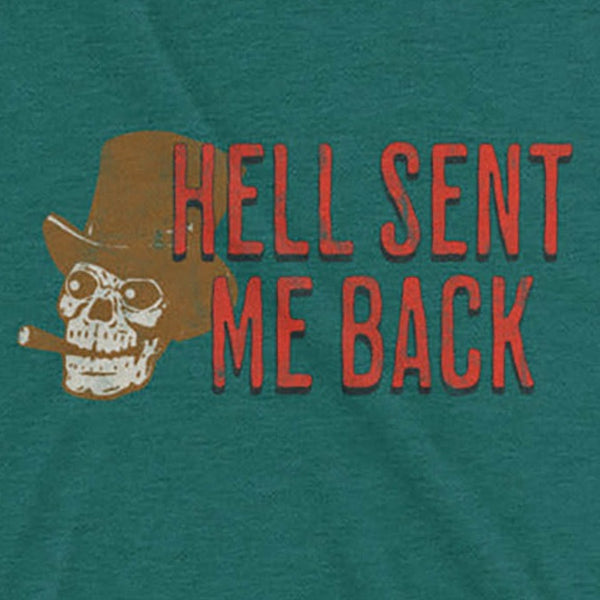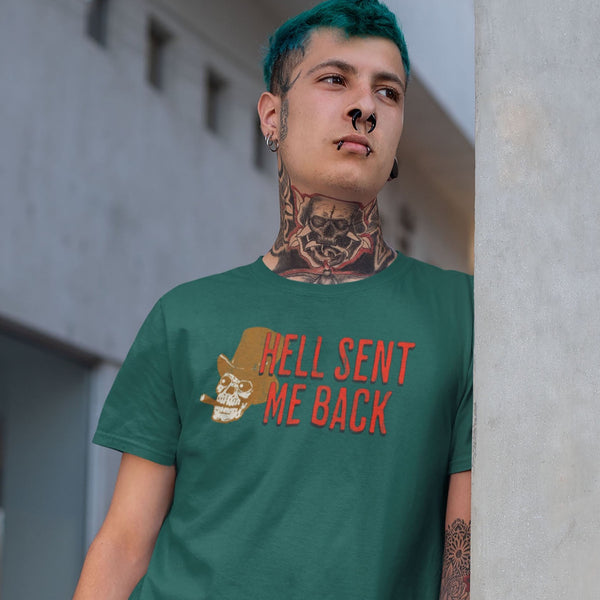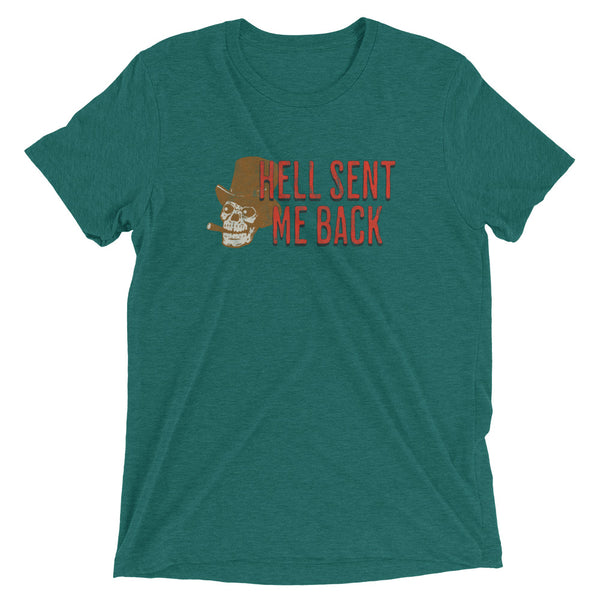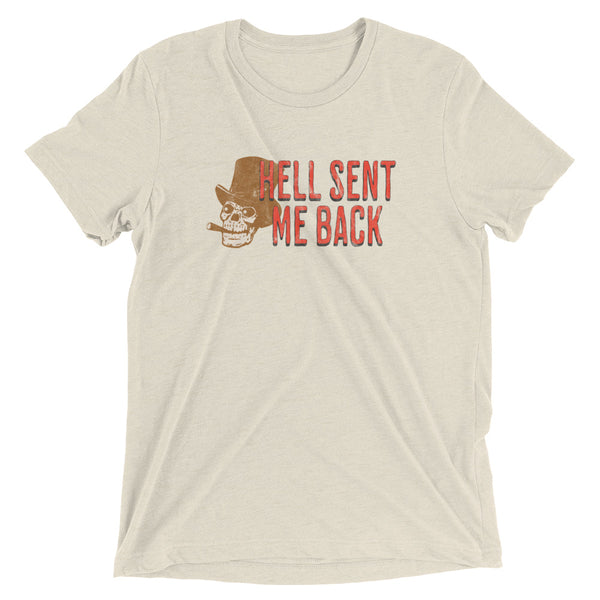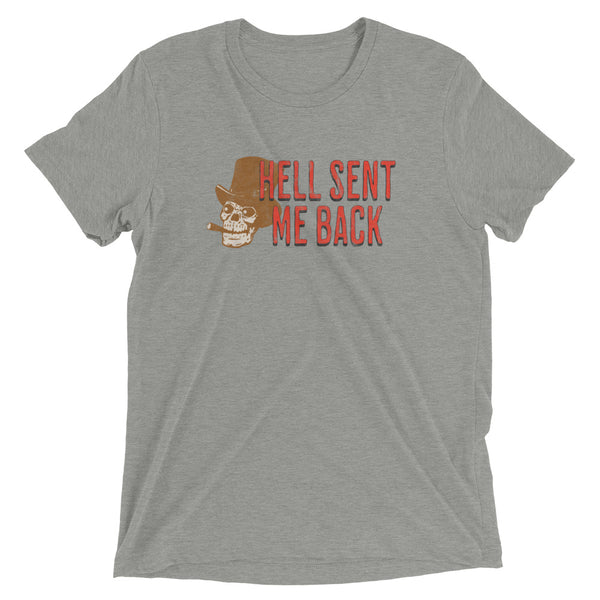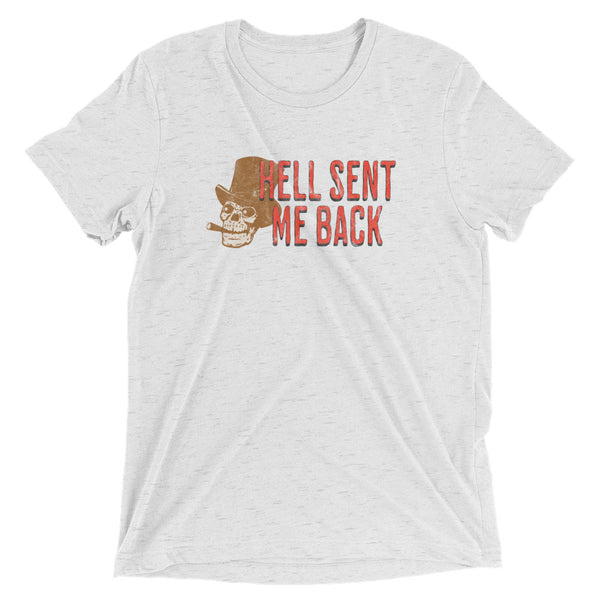 You're a born hellraiser. You party hard and don't care who knows about it. You won't take guff from anyone and you're always ready to adjust any opposing attitudes that you encounter. People have told you to go to hell so many times, that you don't even hear it anymore. Well, now you have a response. The next time someone tells you to "Go to hell", just tell them, "I've already been there."
Our "Hell Sent Me Back" t-shirt features those words along with a skull wearing a top hat and smoking a cigar. It gives new meaning to the phrase been there, done that. You went to hell, you met the devil, and he sent you back. There aren't many people who can say that. Now our shirt can let everyone know your accomplishments.  
Secure payment
Made to order
Printed locally
Free shipping on orders over $35
Delivered in 3-7 business days
Money-back guarantee
Size guide
| | | |
| --- | --- | --- |
|   | LENGTH | WIDTH |
| XS (inches) | 27 | 16 ½ |
| S (inches) | 28 | 18 |
| M (inches) | 29 | 20 |
| L (inches) | 30 | 22 |
| XL (inches) | 31 | 24 |
| 2XL (inches) | 32 | 26 |
| 3XL (inches) | 33 | 28 |