Getting Tired of Your Sh*t T-Shirt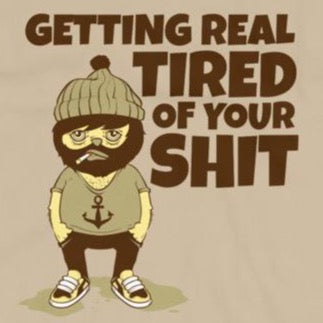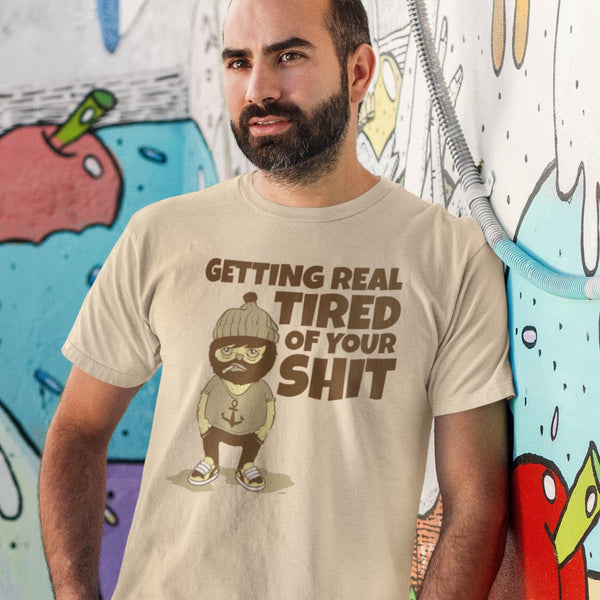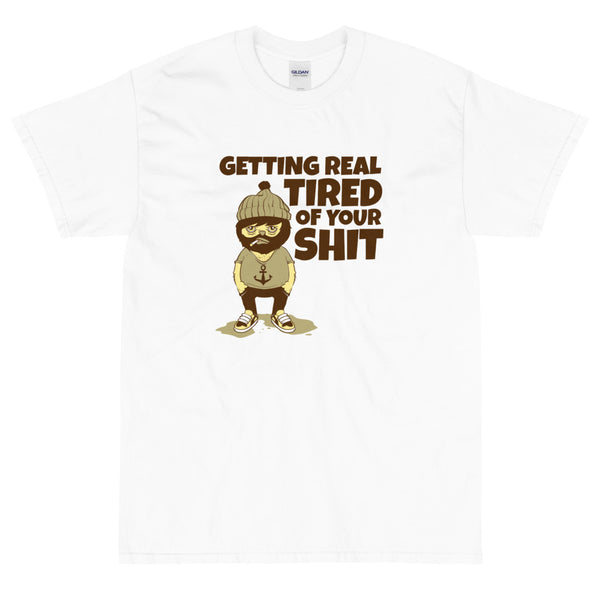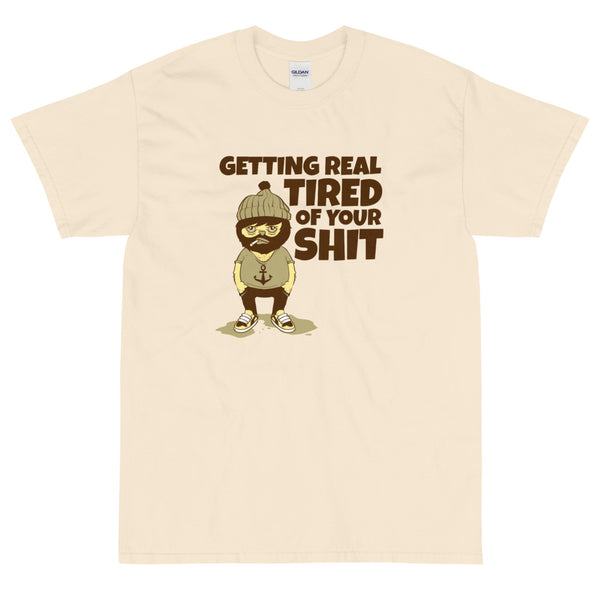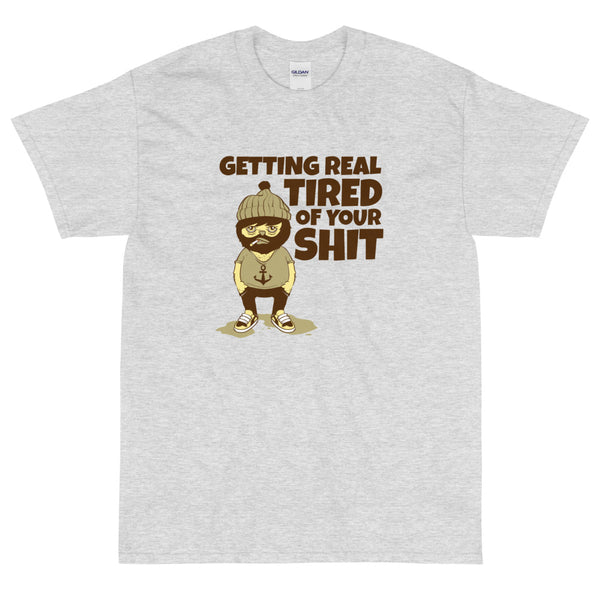 It's the same sh*t all the time. People complain about the economy, about their jobs, about their dog because he always eats all the chicken off the table. And then there are the excuses: I didn't do it, the check is in the mail, I didn't insult you in that text, it was autocorrect's fault. Aren't you tired of it? Aren't you getting tired of people's sh*t? 
Our "Getting Real Tired of Your Sh*t" t-shirt is made of 100% cotton. It features a tired and frustrating-looking character who's had just about enough. His face says, "Get over it and move on because I will not put up with you anymore." It's a fitting sentiment for those people in your life who need a correction. And we know there are many. So, put on this shirt and let them know the truth.
Secure payment
Made to order
Printed locally
Free shipping on orders over $35
Delivered in 3-7 business days
Money-back guarantee
Size guide
| | | | | | | | | |
| --- | --- | --- | --- | --- | --- | --- | --- | --- |
|   | S | M | L | XL | 2XL | 3XL | 4XL | 5XL |
| Length (inches) | 28 | 29 | 30 | 31 | 32 | 33 | 34 | 35 |
| Width (inches) | 18 | 20 | 22 | 24 | 26 | 28 | 30 | 32 |