Exercise your right to remain silent t-shirt for women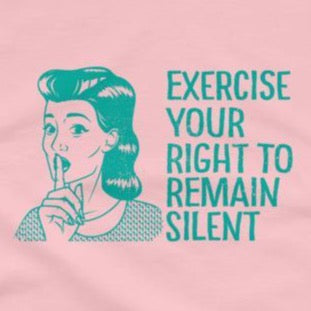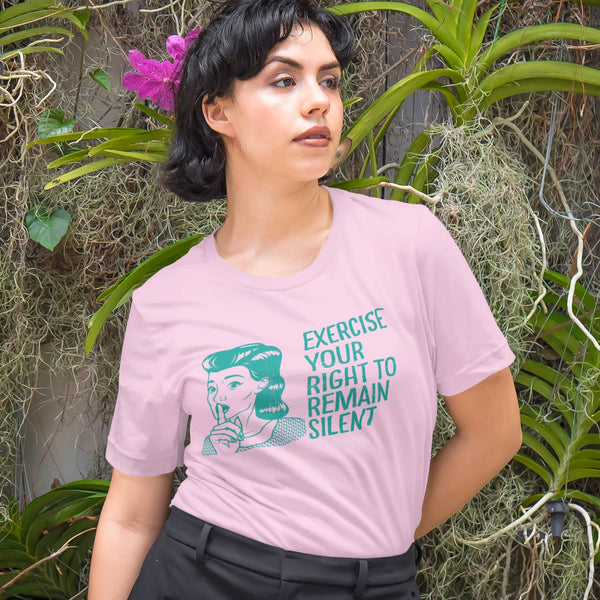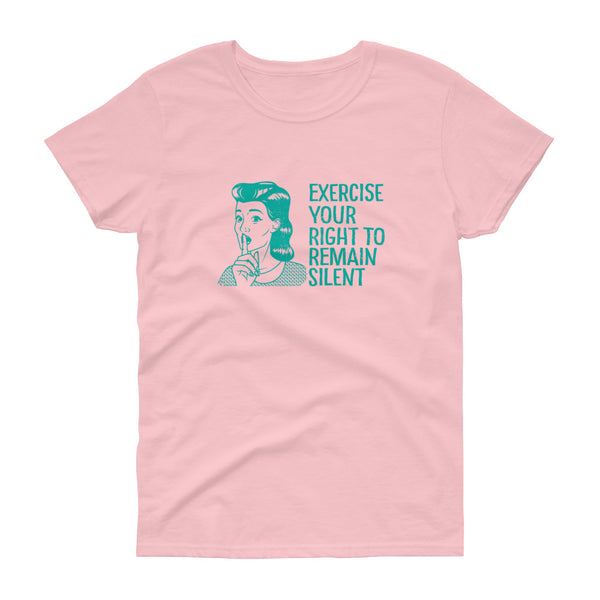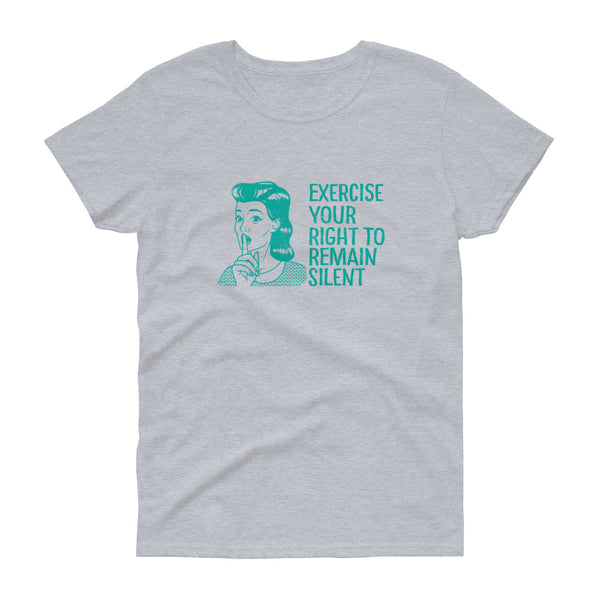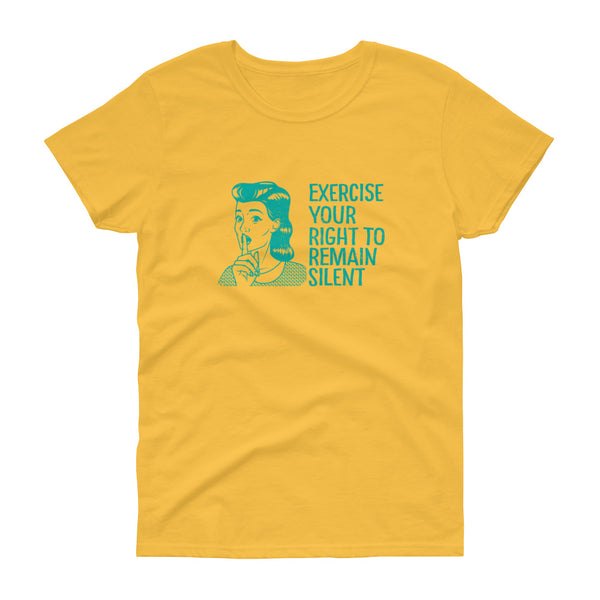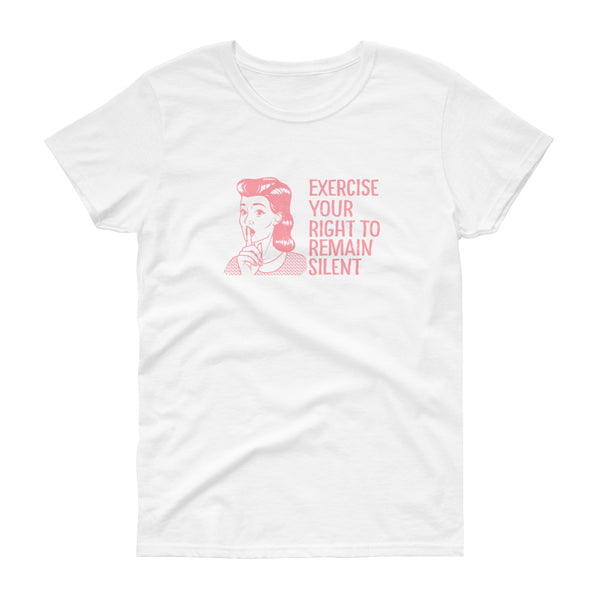 Exercise is important. And there are many different forms. Some people like running. Others like yoga. Still others like to lift weights. But how many people do you know who do the most important exercise of all. It's more important than any other physical activity and it's beneficial to you and to those around you. It's exercising your right to remain silent. 
Our "Exercise Your Right to Remain Silent" t-shirt features pre-shrunk 100% cotton with a mid-scoop neck. It shows a woman holding her finger over her lips (looking very much like an old-school librarian) in an effort to motivate people to exercise their silence. We all know people who need to learn to plead the fifth. Well, here's an ironic way to send the message without being insulting. Exercising silence. It seems so easy, but it's just so difficult. 
Secure payment
Made to order
Printed locally
Free shipping on orders over $35
Delivered in 3-7 business days
Money-back guarantee
Size guide