Contents 100% Piss and Vinegar Unisex Sweatshirt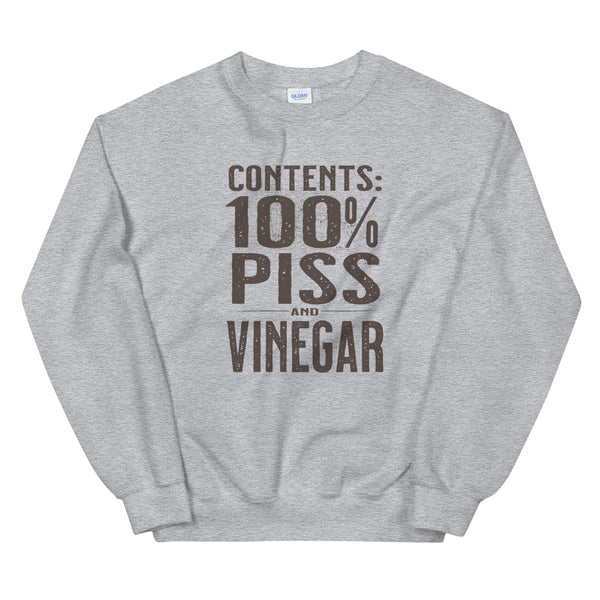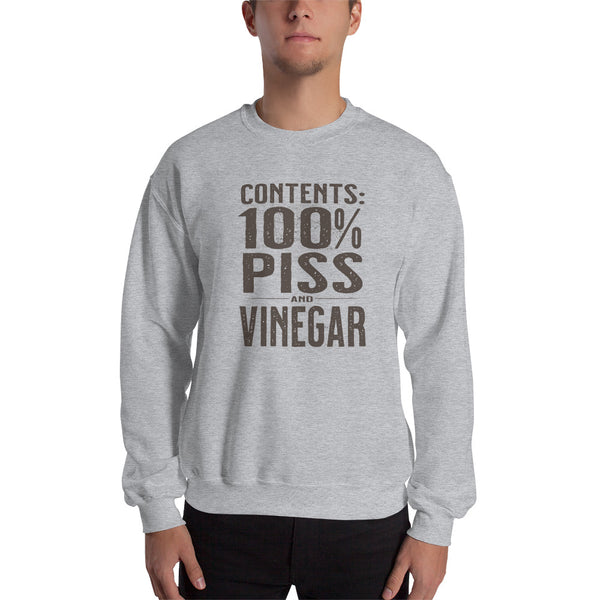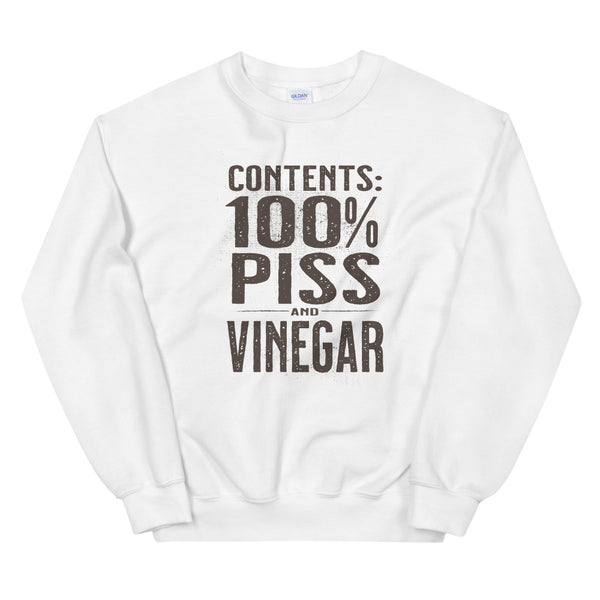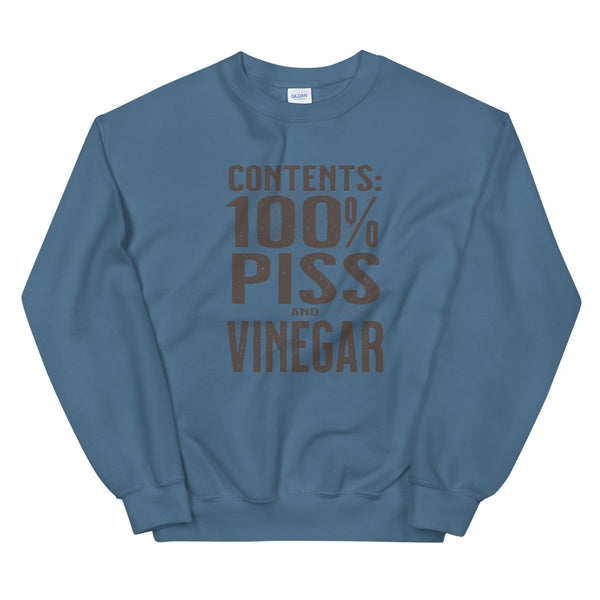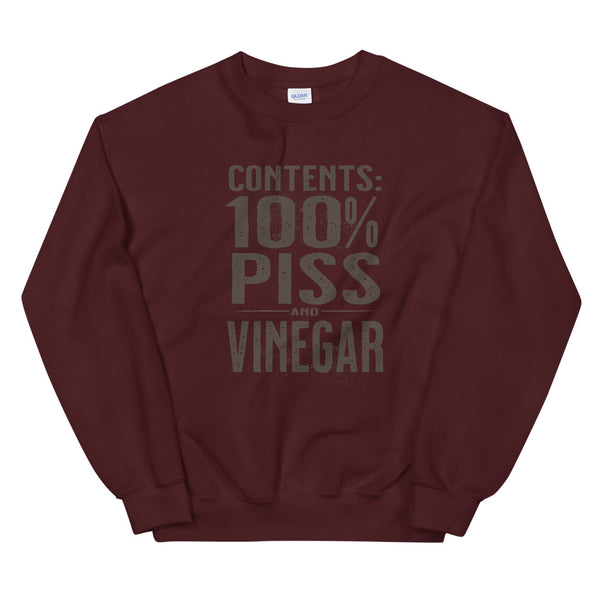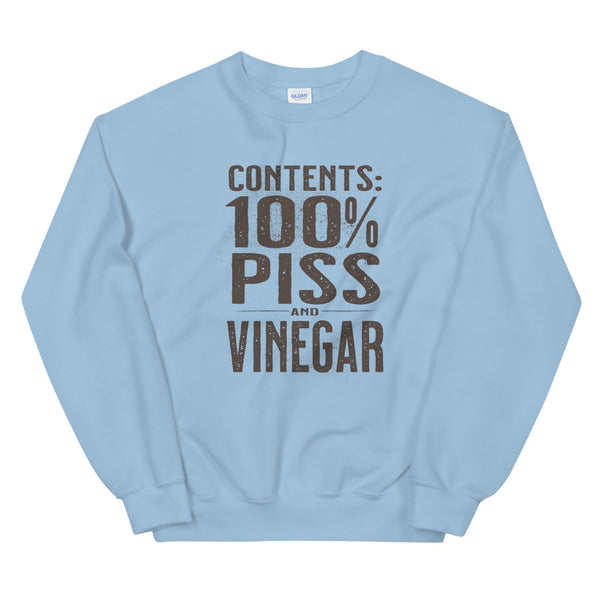 If you can relate to this sweatshirt, you're either full of piss & vinegar or know someone who is. Such a person requires a label. Consider it a public service message or bragging rights— whatever works for you. Even if you're surly and aggressive, you can still be comfy in this brutally honest sweatshirt. It's durable, withstands many washings, and retains its shape.
Buy this gift for your straightforward grandpa or grumpy uncle Carl. If you are the one who's 100% full of piss & vinegar, feel free to order it for yourself. You're probably too cheap to buy for someone else, anyway, so enjoy. You might as well look great while you're giving the world what for.
Secure payment
Made to order
Printed locally
Free shipping on orders over $35
Delivered in 3-7 business days
Money-back guarantee
Size guide
| | | | | | | | |
| --- | --- | --- | --- | --- | --- | --- | --- |
|   | S | M | L | XL | 2XL | 3XL | 4XL |
| Length (inches) | 27 | 28 | 29 | 30 | 31 | 32 | 33 |
| Width (inches) | 20 | 22 | 24 | 26 | 28 | 30 | 32 |