We're On A Mission T-Shirt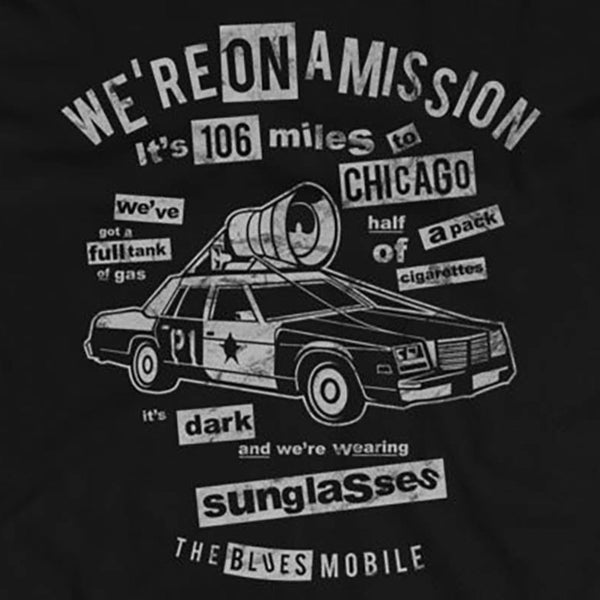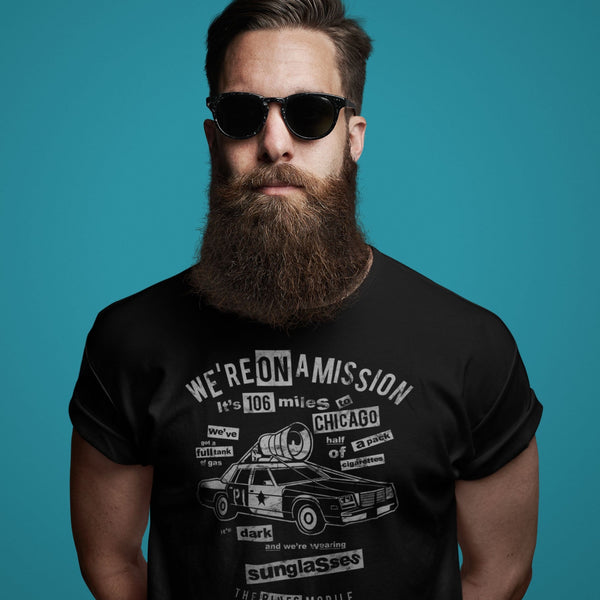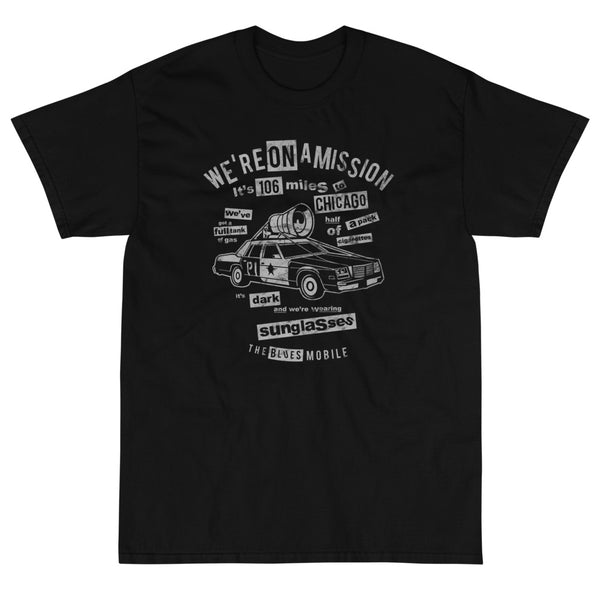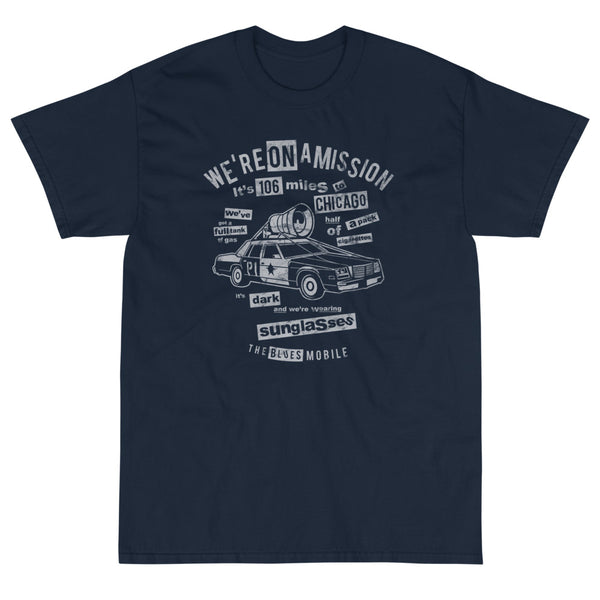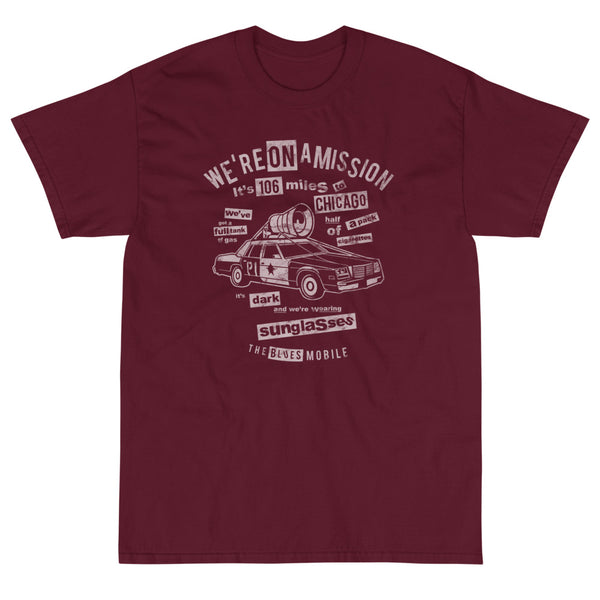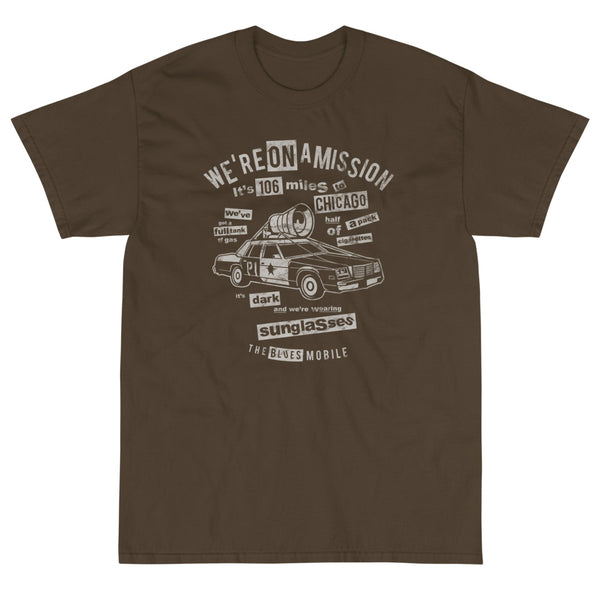 "It's 106 miles to Chicago, we've got a full tank of gas"... If you can finish this line, then you've spent too much time watching the Blue Brothers. But, we understand. There are certain priorities in life and memorizing lines from the Blues Brothers is definitely one of them. And you may as well display your love for the movie by wearing a shirt that immortalizes a classic scene from the movie. 
Our "We're on a Mission" t-shirt features the Bluesmobile, a 1974 Dodge Monaco with a cop motor, 442-inch cubic plant, cop tires, cop suspension, and cop shocks on its front. You'll never forget the lines from the movie because we have them written right on the shirt. So the next time you're on a mission, wait till dark, wear your sunglasses, and put on this shirt. 
Secure payment
Made to order
Printed locally
Free shipping on orders over $35
Delivered in 3-7 business days
Money-back guarantee
Size guide
| | | |
| --- | --- | --- |
|   | LENGTH | WIDTH |
| S (inches) | 28 | 18 |
| M (inches) | 29 | 20 |
| L (inches) | 30 | 22 |
| XL (inches) | 31 | 24 |
| 2XL (inches) | 32 | 26 |
| 3XL (inches) | 33 | 28 |
| 4XL (inches) | 34 | 30 |
| 5XL (inches) | 35 | 32 |